Roqad Graph: A Future-Proof Identity Resolution Solution
A Privacy-Compliant, Probabilistic Identity Graph
Roqad multi-device, ID-agnostic identity graphs make it easy to expand segments in North America and across Europe.
---
Open Performance Possibilities with Roqad Graph
Connect your baseline IDs to other IDs associated with them. It's multi-device and ID-agnostic.
roll with the regulations
The Roqad Graph only uses data that has a TCF consent string attached.
All products are GDPR and CCPA compliant, with an eye on US regulatory developments.
Controller, processor dynamics are well understood.
Probabilistic graphs achieve more access and scale than deterministic alone, which can only provide actual connection data.
99% confidence factor on scale achievement.
We know this because many of the deterministic players have become our customers.
The European market is a tricky one to play ball in.
Roqad is the only probabilistic graph on the market throughout the EU.
Mastery of this complicated geography trickles down to best-in-class technology in North America and in new markets coming soon.
"Roqad insights enabled us to analyze all digital media channels for our client, a major home improvement retailer, in terms of offline performance.
By applying the gathered insights, we were able to boost offline visitation by 17.7% and drive down cost per conversion by 52%."
The World's Most Innovative Adtech Companies Rev up Reach With Roqad






---
Climate change is a very real and pressing issue.
We're aware that our machine learning models are energy-intensive, and we've invested in a program to remove more carbon from the environment than we emit.
Your Identity Partner Should Understand Your Business & the Entire ID Landscape
Realize better programmatic performance when you have a partner that fully supports your global, privacy-compliant requirements.
Future-Proof Your Identity Resolution
DSPs, CDPs, brands, agencies and other organizations across the adtech landscape are improving digital marketing efficiency with Roqad identity solutions.
We have great customers and they have great stories.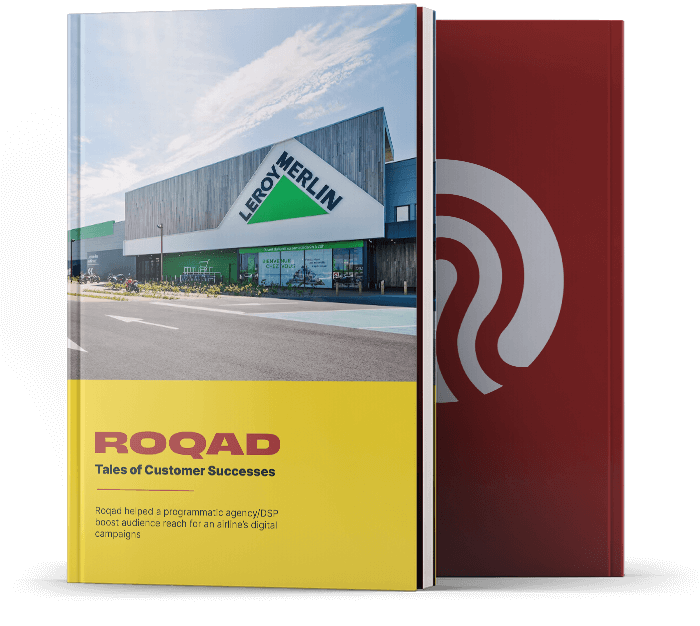 Case Study
Marketing Insights-Driven Growth for a Home Improvement and Gardening Retailer
Our team worked with Wavemaker to increase store visitation and reduce digital media CPC for Leroy Merlin.
Case Study
Annalect and Flashtalking Increase Media Campaign Performance for McDonald's
Our Identity Graph helped Annalect and Flashtalking connect the target audience to McDonald's app users.